Please get in contact with us if you are interested in any specific data sets or resources
Neonatal HRFs
The haemodynamic response in neonates, and in particular preterm neonates has markedly different morphology and temporal characteristics to the canonical adult function. The lag to positive peak time is significantly delayed and there is a deeper undershoot at term equivalent age. If you are analysing task based BOLD fMRI data, we strongly suggest that you consider using an age appropriate HRF model for convolution into your general linear model.
Please refer to these references if you are using this data or optimising you paradigm with it:
Tomoki Arichi, Gianlorenzo Fagiolo, Marta Varela, Alejandro Melendez-Calderon, Alessandro Allievi, Nazakat Merchant, Nora Tusor, Serena J Counsell, Etienne Burdet, Christian F Beckmann, A David Edwards. Development of BOLD signal hemodynamic responses in the human brain Neuroimage 2012; 63(2): 663-73.
Rhodri Cusack, Conor Wild, Annika C Linke, Tomoki Arichi, David SC Lee, Victor K Han. Optimizing stimulation and analysis protocols for neonatal fMRI. PloS One 2015; 10(8): e0120202.

Neonatal HRF as a function of age expand
by G.Fagiolo and T.Arichi
Please select an age from the selector below. The resulting Haemodynamic Response Function (HRF) will appear in the
output textbox
. This can be cut and paste into a text file to be used for subsequent analysis. This web page uses Javascript and HTML5 it works best on
Google Chrome
or
Mozilla Firefox
.
Data information expand
The HRF below is sampled at 50ms over an interval of 41s for a total of 820 samples.
These are calculated from the data of 54 subjects between 32 and 44 weeks post-menstrual age using somatosensory stimulation of the right hand. Please quote the paper in reference 1.
Select age group between 32 and 38 weeks (press ENTER if necessary):
Right click into the textbox below choose select all and then copy to copy to clipboard.
Arichi, T., Fagiolo, G., Varela, M., Melendez-Calderon, A., Allievi, A., Merchant, N., Tusor, N., Counsell, S.J., Burdet, E., Beckmann, C.F., Edwards, A.D., 2012. Development of BOLD signal hemodynamic responses in the human brain. Neuroimage. available here
RGraph for HTML5 plotting available here
Activation maps
Functional activation maps are available for download from http://brain-development.org/activation-maps/
The developing Human Connectome Project (dHCP)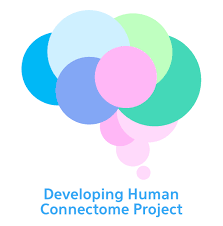 Our group has also been involved in the ERC funded dHCP in collaboration with colleagues from King's College, Oxford University, and Imperial College London. This has included a state-of-the-art resting state fMRI data processing pipeline led by Sean Fitzgibbon which was decribed in Fitzgibbon et al. Neuroimage 2020.
Resting state networks at term equivalent age from 337 infants in the dHCP have been described in Eyre et al. Brain 2021
The data for the dHCP including high resolution anatomical data, 300 direction multishell diffusion MRI data, high spatial and temporal resolution resting state fMRI data, and clinical & sociodemographic data is available for download.